Marcher Apple Network Shop
Marcher Apple Network have produced several publications, available to purchase. Just follow instructions on our purchase form at the bottom of this page, PayPal now available!
For overseas postage please see rates at bottom of the page.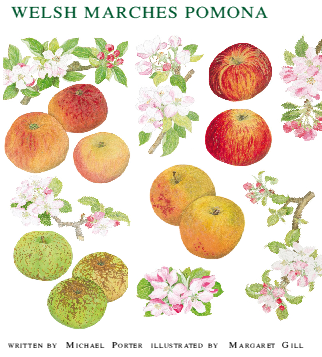 Welsh Marches Pomona
This beautiful and important aid in the identification of apples raised and still grown in the Welsh Marches. The 31 apples described include many old varieties which have been re-discovered in local orchards. Written by Michael Porter, an eminent local botanist and pomologist, and illustrated by Margaret Gill, an accomplished artist and botanical illustrator, the Pomona has been painstakingly researched over several years. Previously, there were no readily accessible descriptions of the 31 varieties included, indeed for some of the Welsh apples there was no information at all available in the apple literature.
Publication format
Hardback: page size 300 mm × 230 mm
No. of pages: 96
Paper: high quality matt paper with high quality colour reproduction
Price: £20.00 including P&P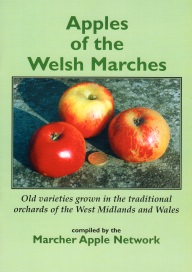 Apples of the Welsh Marches
This first publication from MAN lists old varieties of apples cultivated in the traditional orchards of the West Midlands and the neighbouring parts of Wales. It includes dessert and culinary apples available for sale by nurseries, but excludes purely cider apples. There are alphabetical lists of 'local' apples, with a brief account of each variety, arranged by county or region where they are thought to have originated. Also listed are varieties extensively grown in our area in the past and still to be found in local farm orchards. Seventy nine are listed and described and are accompanied by twenty beautiful colour photographs.
Price: £5.00 including P&P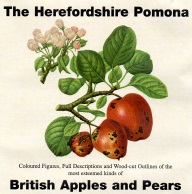 The Herefordshire Pomona
MAN has republished the 77 colour plates and associated 432 variety descriptions from The Herefordshire Pomona as a "website on a CD".
Price: £5.00 plus P&P £2.00
Herefordshire Pomona Postcards
Seven attractive plates from the Herefordshire Pomona – three of apples, two of pears and one each of cider apples and perry pears – have been published as postcards.
£1.00 per pack plus P&P 2nd Class Standard 56p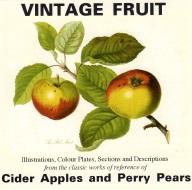 The Vintage Fruit CD
MAN has also published a CD containing descriptions of cider apples and perry pears, known in Herefordshire as Vintage Fruit, taken from hard to obtain books.
Price: £5.00 plus P&P £2.00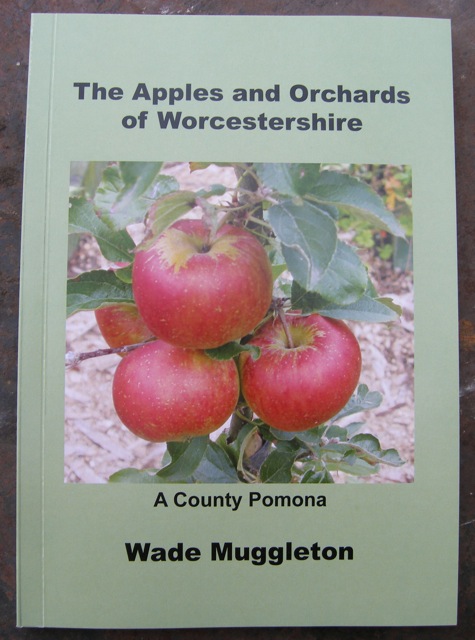 The Apples & Orchards of Worcestershire by Wade Muggleton
The concept of a Pomona had its hey day in the 1800's when the esteemed men & women of august societies recorded & catalogued the varieties of the day. The Herefordshire Pomona being perhaps the greatest and most famous example. There has seemingly never been a Worcestershire Pomona where all the varieties of the county were recorded together in one place. This book is an attempt to rectify this as well to capture a few of the stories of the apples of a county once so renowned for its orchards.
With 32 varieties described and photographed, as well as chapters on lost varieties, heritage varieties, Pears, Orchard stories and aftercare. With all proceeds from the sale going to Marcher Apple Network.
About the Author
Despite the title Wade actually lives just across the border in South Shropshire where he grows over 100 varieties of apple in his own collection. he works as a countryside officer for a local authority and has previously lectured in countryside management. He has written extensively for a range of magazines and tutors short courses on various aspects of orcharding and fruit growing. He lives in a quiet village with his partner, 2 children and various animals, trees, bees and grows lots of fruit & veg.
Price: £8 Plus P&P £1.50